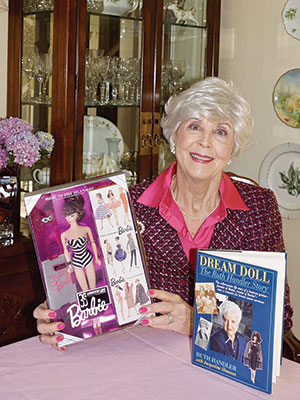 Ruth Handler: The Story Behind Her Dream Doll Creation, Barbie
Step back in time to 1994, the 35th anniversary of Mattel's bestselling doll Barbie. Join Storyteller Lynn Rymarz as she portrays Ruth Handler, the creator of Barbie. Hear not only the beginnings of Barbie, from inspiration to creation, but discover Ruth's beginnings, the last of ten children born to Polish Jewish parents. Lynn will share about Ruth's growing up in Denver, marrying, and moving to California where she and her husband founded the toy company Mattel. The rest as they say is history, however there is more to Ruth's story than Barbie.
Lynn will share Ruth's autobiography, a vintage Barbie, photos, posters and more.
Bring your own Barbie to share.