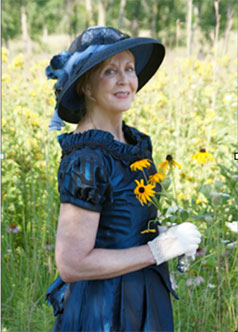 Eliza Dibble Sawtell:
Tales from the Oregon Trail
Follow the journey of Eliza Dibble Sawtell who shares her story when as a six-year-child she left her home in Iowa in a covered wagon and traveled on the Oregon Trail in 1852. Hear of the adventures she experienced, the hardships, the joys as well as the sorrows. Historical photographs and journals will be used to tell this story.